A word from your host
Welcome to Park Mansion
Dear potential guest. It is my fun and pleasure to amaze you with a very special place to stay and to anticipate on your needs. The aim is to make your Amsterdam stay unique with tips on places to go and to visit. Since the year 2003 PARK MANSION has been reviewed consistently with "10 point" average, making it the number 1 best place to stay.
It is my pleasure to let you feel how it is to stay in Amsterdam's number 1 best.
Best regards,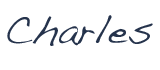 The best area of Amsterdam
The highly attentive service at Park Mansion includes personal recommendations for sightseeing.
P.C Hoofdstraat is 202 m from the suite. The Museum Quarter, featuring the Van Gogh Museum and Rijksmuseum, is less than a 10 minutes' walk away.
Oud Zuid is a great choice for travellers interested in museums, cycling and culture. And shopping! In this area you can shop 'til you drop for popular brands like Apple, Cartier, Tiffany & Co, Hermès, Ralph Lauren and many more…